Sell Your Car to a Cash For Cars Company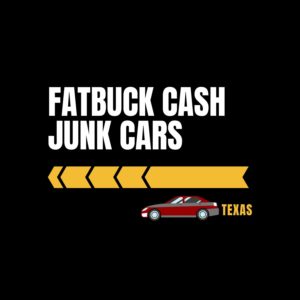 If you have an old, beat up car sitting in your driveway, you might wonder if a cash for cars company will buy it. You might not think it could be worth anything and that it might cost you money to send it away to a junk yard. Call Fatbuck Cash Junk Cars to receive cash for your cars. Fatbuck Cash Junk Cars offers exceptional cash for cars service in Texas. Even the most beat-up vehicle is worth money and Fatbuck will pay to tow your car away. Our company will also buy vehicles in Texas that are working just great.
Get the Most Money for Your Used Car
Since we have been in business in Texas for several years, we are able to give the most cash for cars in the area. When you call, you'll be working directly with us which means there isn't a middleman taking their cut of the profit. You can be sure you will be getting the most for your car when working with us. Please give us a call today to 832-400-4011 find out how much cash your vehicle is worth and to get top dollar fast.
Fast Cash for Cars
Getting cash for your car is quick and easy. When you contact us either by phone or online, we will give you a quote for your vehicle over the phone. We will also arrange a time that works for you to pick up the car and deliver the cash. Our tow driver will come to your location with the cash to take the car away. In most cases, we can buy your car within only a few hours making this one of the fastest ways to get cash in the Pasadena, Houston or Crosby areas.